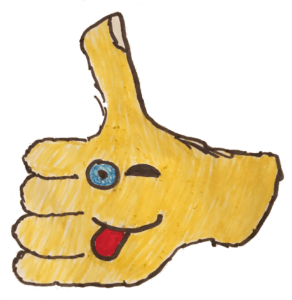 We are pleased to say that we have a winner for our 'Well Done' emoji competition. 
Congratulations to Liam, whose winning entry is above!  Liam will receive a £10 Amazon voucher, and his winning design will be featured on our new 'Well Done' cards.
We wanted a design for a card, simply to say Well Done! and Congratulations! So who better to ask for a design than you guys! 
Keep a lookout for our next competition – coming soon!