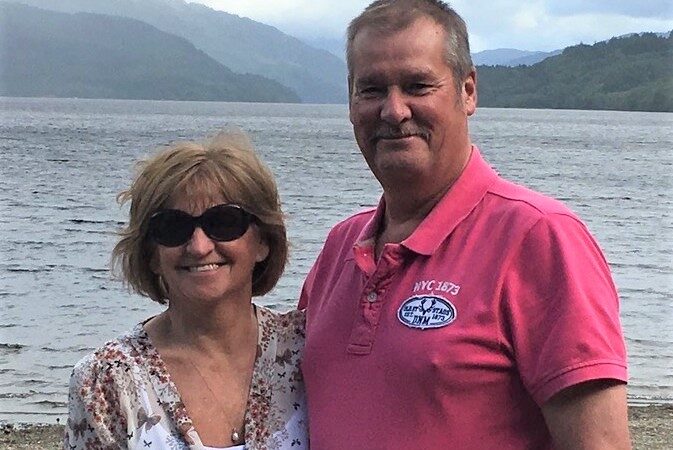 Dave & Mary have been foster carers for The Foster Care Co-operative since 2005, and live in Birmingham. They have fostered many children on a long term basis. Dave is also a trainer for the Skills To Foster course that The Foster Care Co-operative run for all new carers.
"When our youngest son was born visually impaired, my wife and I contemplated seeking some respite care. Whilst exploring this we discovered that there was a need for other children to be cared for. We initially registered with a Local Authority to provide weekend respite care for physically disabled young people.
Prior to retiring from the Police I had made plans to travel for an extended period of time, so we decided that we would suspend the fostering for a while to get the travelling out of our system – and on return to go for longer term foster placements.
We then moved to The Foster Care Co-operative. We were impressed with the ethos of the company: surplus income going straight back into the care of the children. We were also really impressed by their founder, Laurie Gregory – particularly his energy and vision for what he wanted for young people.
Coming from the police into foster care, I found that there were lots of transferrable skills. I knew I was adaptable as most officers are – but my analytical, communication and advocacy skills have always been useful. Also a sense of loyalty and commitment to good moral values are without doubt skills already honed in a tough profession.
The elements I find most rewarding about being a carer is trying to build relationships with young people who haven't necessarily had the best start in life. Watching them arrive all shy and nervous – then spending time with them, building confidence and self-esteem and watching them grow and progress. Seeing them move into independent living has made us feel that we have really accomplished something – and that the young person is now better equipped to deal with what life will throw at them.
It's not always easy; sometimes a young person's behaviour can be a problem, but more than that it's trying to find what's behind it, why it occurs and how can we help the young person to turn their life around.
If you're thinking of becoming a carer, I would say talk to other carers, do your research and attend a recruiting event. Discuss with your family what they think as at the end of the day it's the family that fosters not the individual – everyone becomes involved and my boys and extended family are just as much a part of our fostering journey as we are."