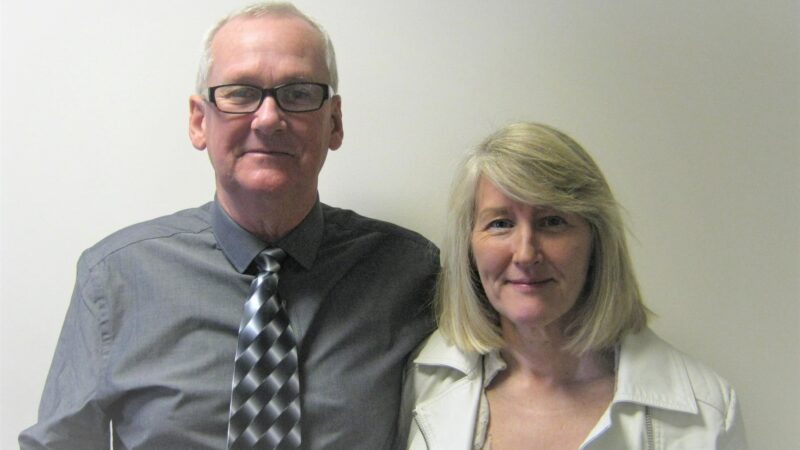 Meet Keith & Tracy who have been foster carers  with The Foster Care Co-operative (FCC) since 2018. They live in Barnsley and provide long term, short term and respite foster care.
Keith talks about life challenges how they were inspired to look into fostering.
"I had run my own business for 25 years and then in 2015 I was diagnosed with cancer. Due to the treatment programme, Tracy and I decided that I could not continue with the long hours and stresses related to my working life. We took the decision to sell the business and for me to retire early, whilst Tracy would continue working as a late stage dementia carer.
Six months later we received the news that the radiotherapy treatment had had a positive effect and that moving forward the cancer could be successfully managed with further non-invasive treatment. I was now ready for a new challenge."
"Some close friends of ours who already fostered for FCC suggested that we should look at fostering.  They thought we were ideal candidates having raised six of our own children who are now all grown up and have flown the nest.
I felt that we wouldn't be suitable because of our ages – I was 60 years old and Tracy was 54.  But our friends said that age was not a barrier, so we agreed to an informal meeting with Carole, one of FCC's Supervising Social Workers on the Yorkshire regional team.
Carole explained everything about the roles of foster carers and reassured us that we were not too old to be accepted.
After Tracy and I talked over the possibility of becoming carers, we recognised that we did have the necessary attributes and relevant experience to help make a difference to children's lives.  We also had 3 spare bedrooms which was a huge plus.  
FCC's ethos as a not-for-profit organisation impressed us, as well as the professional way they acted in all our discussions. We completed the fostering process and were approved as carers.
We began as Respite Carers.  Through our first few experiences we had perfect insight into how our fostering life was going to be moving forward.  In fact, one of the children we had on respite is now living with us on a permanent basis.
Our first longer term fostering experience came when two sisters aged 7 and 5 came to stay with us. The girls were very introverted and lacked many social skills. They quickly became a part of the family and we had a wonderful 10 months with them, taking great pride and satisfaction in how they developed over that period.  They became happy, outgoing and confident little girls. We had a two-month transition period with their grandmother before they went to live with her permanently. We still speak every week to the girls on the phone and it is heart-warming to see how happy they are and to know that we played a part in that. The hardest time was when we had to say goodbye to the girls, something we were not really prepared for. I can only describe the feelings as those of bereavement.
We are now foster parents to 3 children, two girls and a boy, and are hoping for long term matching so that we have many years to provide the nurturing, love and skills that will help them develop positively into adulthood.
Tracy feels that becoming foster carers was without doubt one the finest achievements of our lifetime, and we only wish we had considered it 30 years ago – such is the pleasure and satisfaction we have experienced in our journey so far."
Update: Keith & Tracy were matched to provide long-term foster care with the 3 children as they hoped and are still enjoying the rewards of fostering.