You probably already have the basic skills to become a foster carer.  Let our full training and support help you change children's lives.

Below should be everything you need to know.  If not, please do give us a call!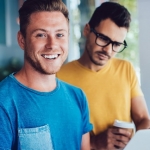 Don't just take our word for it. Read some of our Carer (and Care Leaver) Stories here.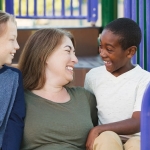 If you have read what FCC has to offer and feel you would like to make a preliminary enquiry.
Our most recent Ofsted Report states:
"Children are well matched to their foster families. Children make good progress. The assessments of foster carers are thorough and analytical. Foster carers are well supported and prepared to care for children. The fostering panel provides a good level of independent challenge and scrutiny. Foster carers, staff and managers work well with other professionals to provide good all-round support to children. The agency provides an excellent overview of children's academic outcomes and progress. Children are supported by the agency to remain in their foster families on a 'staying put' arrangement when they reach adulthood."
Some feedback from our carers and care leavers:
"We were impressed with the ethos of the company: surplus income going straight back into the care of the children."
"Ongoing training and support provided by FCC is always welcomed and appreciated for continued professional development.  This provides reassurance, confidence in our abilities and experiences and reinforces our passion for fostering."
"They gave me the best of everything. They repaired the damage. They gave me love, stability and above all believed in me."
"Thank you FCC for helping me find myself"
Read our Ofsted, CIW and Statement of Purpose documents below: