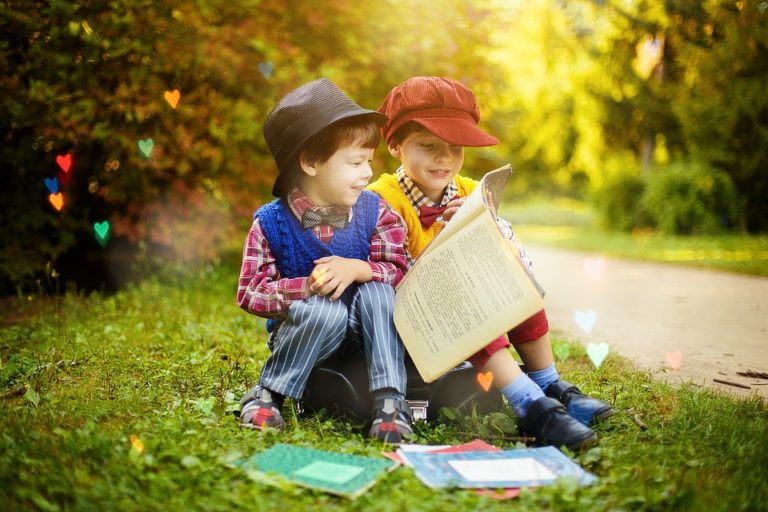 Our fantastic work experience placement, Charlotte Groves, has put together our guide for the things to do in the summer holidays for the whole family (thank you Charlotte!).  She has organised it into the regions according to where our foster families are situated.  So, without further ado…
The South West
On the 4th of August in Devon, at Seaton Tramway, there is an activity called 'The Fairy Special' taking place. The fairy special is a tea party that has a variety of activities to go along with it. It's from 11.00am until 2.00pm. Every child will receive a special fairy themed gift bag at the end.
On the 3rd of August, Devon (Shaldon) there is a 'water carnival' taking place. It offers fancy dress and painting for children, along with craft stall and chef demonstrations, meaning that there is something for everyone.
In Bristol Zoo, Clifton there is an event called 'Friday Twilights' on the 2nd and 9th of August taking place from 6:30pm-10.00pm (although the last entry is at 8.00pm and animal houses close at 9.00pm). It gives you an opportunity to visit the zoo after hours and it offers extra animal talks with meerkats, penguins, seals and lions and walks in the zoo's garden. As extras, food and live music are also offered. The zoo offers 12 acres of plant filled land (approximately 100,000 plants) and face painting. This event is great for any animal loving child looking for a more special zoo visit.
The North West
On the 17th of August, from 10.00am to 4.00pm at the East Lancashire Railway, Bury, there is an event taking place called 'Sci-fi on the Sidings', which is quite well suited if you have someone particularly into futuristic sci-fi characters, such as Darth Vader and other science fiction pop culture characters.
Once again, at the East Lancashire Railway, there is another event called 'Wizard Academy' (great for Harry Potter fans). It's recommended for children 5 and up. This event takes place on multiple occasions, but you only have 4 chances to see it during the summer. The dates are 1st, 15th and 29th of August (and also 24th & 25th October outside school holidays).
There are two types of events on all of these dates, the morning and afternoon. The morning event is from 10.00am to 12.00pm (approx.), and the afternoon event is from 12:45pm until 3.00pm (approx.). The event will take you on a trip from Bury to Rawtenstall and back with a cast of wacky wizards as company. It will offer wizard themed activities and a lot of photo opportunities to have something to remember the trip by.
If you are looking for something more active and sportier, the 'Foamtastic Colour Blast' fun run in Chester could be what you want.  You can find the Foamtastic Colour Blast on the Chester racecourse, and it's suitable for all ages. This event takes place on Sunday the 11th of August, and it goes on from 12.30pm until 2.00pm. Other facilities the racecourse provides on the day of the event consists of entertainment, merchandise and refreshments.
The Midlands
In the Midlands on the 3rd, 10th,17th, 24th and 31st of August, there are guided pond dipping sessions taking place in Sandwell Valley, Birmingham. The pond dipping sessions involves being taught by expert volunteers to help discover the best way to find pond creatures using their equipment.  Although they don't have their own website, they do have a Facebook page, which is here. The pond dipping sessions are a great opportunity to learn more about wildlife and how to treat it as the volunteers will give information on how to do that.
Throughout the entire summer holidays, there is also an 'Enchanted Fairy Tree Trail' open to everyone. It's open everyday from 11.00am to 3.30pm. The trail can be found in RSPB Sandwell Valley. It's an idealistic activity for an adventurous and imaginative fantasy fan. The aim is to find all of the fairies in the reserve by working out clues and puzzles along the way. There will also be fairy related crafts on offer for other entertainment.
There is a summer foraging course being held on the 16th of August from 11.00am to 2.30pm, which is good for outdoorsy types who want to learn more about nature and identifying plants and mushrooms. The course is at Leamington Spa. This is good for a child of practically any age, provided they have an interest in nature and plants, or at least want to learn about them.
East/East Anglia
Sheringham Carnival offers a huge programme of events over the summer and beyond – everything from parade days, challenges and street races.
The Museum of Cambridge are running an event called 'Anyone can be an artist' – which offers folk art/craft activities from 11.00am-2.00pm.  There will be the opportunity to make peg dolls, stained glass, patchwork flowers and finger puppets – as well as a 'family trail'! The event runs every Tuesday and Thursday from 30th July to 29th August.
Yorkshire
From July 20th until September 1st, there is a magic/fantasy themed event called 'Summer Holidays – Witches & Wizards' taking place at Mother Shipton's Cave, Harrogate. This event is ideal for Harry Potter fans, seemingly of all ages. It includes scenic picnic areas, an adventure playground, a gift shop and a museum. Attractions such as the popular River Nidd and the petrifying Well also have a role to play in this event. There are picnic spots located along the river Nidd and the Petrifying Well is an area you visit along with Mother Shipton's Cave as part of your experience. Complete your lessons such as flying and potions (and many more) in order to become a qualified witch or wizard. Each day, the event starts at 10.00am and ends at 5.30pm, with final admissions being at 4.30pm.
Throughout the summer at RHS Garden Harlow Carr, there is an event taking place that is themed around the very hungry caterpillar. This event is ideal for adventurous younger children who enjoy the outdoors. The themed activities will vary over the whole summer, depending on the day you visit. Some of these activities include: The very hungry caterpillar family trail (all summer), a 'creeping caterpillars' outdoor workshop (16th August), Pop-up caterpillar crafts (12th August), a 'feed your butterfly' outdoor workshop (23rd August), and many more caterpillar themed crafts and workshops.