Our e-safety expert, Lynn Findlay, has written her latest blog: 
This month we feature the partnership between Childnet and the National Deaf Children's Society, review the Care Monkeys app and promote all about Minecraft as the featured article. This month's featured organisation is PAFCA (Parenting Advice for Foster Carers and Adopters) and the first of my monthly book reviews starts with Raising Children in a Digital Age (Bex Lewis).
But first some FCC E-safety news…
This month I ran another Safer Social Networking session in Yorkshire for some of our foster children and birth children and the young people enjoyed making t-shirts to promote the theme "If you won't wear it, don't share it". We are running the session again next month and will make a fantastic display of their work. Well done!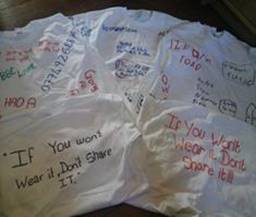 Resources for deaf young people  
Childnet have recently partnered with the National Deaf Children's Society to help deaf young people stay safe online. They have created a range of e-safety resources for young people aged 11-16, called Be Safe and Smart Online. There are lesson plans for secondary school teachers when working with deaf young people on subjects such as safe social networking, cyberbullying and sexting. There is a helpful website for parents and an information leaflet for young people.
Here is the link to read more or download the resources:


Care Monkeys App
Care Monkeys is a 'safe digital zone' app, designed by young people in conjunction with the Cornerhouse project in Hull. It provides young people with advice and support in a safe digital environment, and contains articles, tips and videos. Topics include sexting, sexual exploitation and bullying. There is also a function to report issues and concerns in a safe environment. The app can be downloaded or viewed on a smartphone. I have trialled the app on my phone and find this simple to use with a friendly feel – it made me feel safe and supported and I like how I can dip in and out of the features.  What makes the Care Monkeys app unique is the 'hide me' button and subsequent app camouflage.  However as this is designed for young people I am not going to elaborate on these features.  We need to promote young people feeling safe online and offline and allow them space with their own tools to do this, if this is the manner they feel comfortable.
If as carers and parents we want to encourage young people
to view or download Care Monkeys  here is the link:
Featured Article – 'Everything you need to know about Minecraft'
Does your child play Minecraft? Do you know your Mods from your Mobs? Then read on….
This month's featured article is 'Everything you need to know about Minecraft' by Caroline Knorr for Common Sense Media:
https://www.commonsensemedia.org/blog/everything-you-need-to-know-about-minecraft
Minecraft is one of the most popular online video games with children of all ages but admittedly confusing for parents.  Even if you haven't played Minecraft online, shops are stocking toys, posters, clothes and more to support the craze. This article explains what Minecraft does and its different editions on different platforms, as well as a Glossary of Minecraft terms and parents tips. It also has suggested links to child-friendly Minecraft YouTube channels, for when they're watching, rather than playing!
Featured Organisation: PAFCA
This month's featured organisation is PAFCA – Parenting Advice for Foster Carers and Adopters.
PAFCA is a website for foster carers and adopters which contains uploaded articles, stories and discussion forums, as well as a reading list and an easy to follow glossary.  PAFCA was set up by Dr Amber Elliott as a safe place for foster carers and adopters to bring together shared learning and expertise with that of professionals to improve the emotional well-being and mental health of adopted and fostered children.
The articles have a practical parenting focus and all contain a 'top 5 tips' section at the end to help summarise your  learning, as well as links to the TSD standards covered in the article. The website, which is easy to navigate with carefully chosen positive and calming colours,  is free to access and explore, with some articles wholly free to access.  For most there is small annual membership fee. Having full access to the website is something we are currently exploring at FCC.
As a starting point I would suggest reading the article on 'Emotional Regulation'. This gives clear and practical advice on managing our children's emotions with empathy and reflection, and with comparison to how we regulate those of a baby. Many fostered and adopted children lack emotional regulation skills, with emotional responses like babies; chaotic and overwhelming. The article lists top tips for how we can understand and help a child.  Have a read (and for carers: don't forget to list this in your learning logs with the TSD standards!).
This is the link to the PAFCA website
Book Review – Raising Children in a Digital Age: Enjoying the best and avoiding the worst (2014)
Dr Bex Lewis. Oxford: Lion Hudson.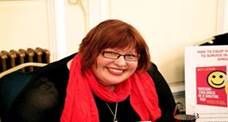 "One of the most thoroughly researched books I have read with invaluable advice on all aspects of digital parenting"
This is a recommended read for anyone wishing to find out more about the digital world our children are now born into, interacting with and which is shaping (and they are shaping) their identities. The book can be read cover to cover or dipped into to find out more about specific issues, such as gaming (my favourite chapter and extremely informative) and legislation. It is one of the most thoroughly researched books I have come across with invaluable advice and signposting on all aspects of digital parenting – for parents, carers, professionals and educators. The advice is supported by quotes, direct research, studies and a jargon buster. The tone is informative, supportive and, most crucially, positive about the digital world.
I particularly enjoyed the undercurrent theme of the historical context, for those of us born into an offline generation, and parenting advice that draws realistic distinctions between the offline and online world. We wouldn't let a child first cross the road without being alongside them, watching, observing, talking about it.  We can make an online analogy with setting up their first social media account, email address or learning to use search engines safely. Dr Lewis concludes with a simple parenting quote taken from a Facebook post: 'Do it for them, do it with them, watch while they do it and let them do it for themselves.'
Have a read a see what you can learn about digital parenting!