This month is a special feature on Fake News written in support of Safer Internet Day 2017.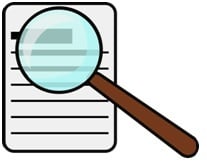 Helping Children and Young People deal with Fake News Online
On 7th February 2017 is this year's annual Safer Internet Day, organised by the UK Safer Internet Centre, with the theme "Be the Change: Unite for a better Internet".
In support of this theme, in this blog I explore the recent explosion in the news about fake news. Stories which highlight fake news have featured widely in the media, online and with TV coverage and debate, and it is reported here that MP's are launching a parliamentary enquiry about what is seen as an ever increasing problem.
Fake news reports are not new.  We have had viral emails for years and many of us still search in the newspaper on 1st April to spot which of the news stories are deliberately there to fool us, but since the expanse of social media these stories can reach huge numbers of people very quickly.
The concern about fake news spread rapidly at the end of 2016 with reports that fake stories influenced the propaganda surrounding the US presidential election. This BBC report sums up some of these issues.
So what is fake news?
There are different levels so it's worth making a distinction.
Satire (or parody news) – Satirical news is a type of parody.  It does not deliberately mean to mislead, but is close enough to the truth to make the reader think and then laugh.  Satirical news sites are usually open in their stance as satirical and are designed for humour not hoax. Famous satirical sites are The Onion in the US (http://www.theonion.com/) and The Daily Mash in the UK (http://www.thedailymash.co.uk/).  Former satirical magazines, such as Private Eye and Punch, are now online.
Distortion – Some news reports come with an angle or agenda. These can be through the political persuasion of the publication or even the amount of 'air time' given to a news piece.  Distorted news could also be a poorly researched article or propaganda designed to misrepresent a political point of view.  We can also question who makes the decision of what is news?
Fake news/Fabrication – Fabricated news reports are reports written in order to deceive people, sometimes with a malicious agenda, sometimes to earn money.  They may be humorous, but can be deceptive and malicious. The rise of fake news on the internet through social media sites has seen an increase in clickbait news or advertisements, which lead the reader to another page. This article explains why we fall for clickbait; the semantic tactics they employ to play with our emotions and psychology. However, some websites are simply fake news, for example SNN – Southend News Network (http://southendnewsnetwork.com/).  Would anyone admit to falling for any of their news or re-sharing on Facebook or Twitter?


For children and young people, BBC Newsbeat have this helpful link to explain fake news.
How do we spot fake news?
So, for news reports that are not on an obviously fake site, how do we work out what is real and what is fake?  Try to ask and answer the following questions…
1)    What is the source of the news article? Is it from a reputable website? Does the URL seem genuine or unusual?
2)    Think about the headline. Is it a clickbait? Do you want to read more? Why is it grabbing your attention? How is it making you feel? Touch base with your emotions and beliefs.
3)    Who is the author? Is it a spoof name? If you are unsure, Google them.
4)    When was the article written? Always check the date.
5)    What evidence have they quoted for supporting the 'news' or the claims? View with a critical mind.
If unsure you can always Google the website or author, or check out information via Snopes.com – which aims to be "the definitive internet reference source for urban legends, folklore, myths, rumours and misinformation".  
How does this affect children and young people
Children and young people are not as developed as adults in their ability to apply critical thought and challenge and question what they read, especially what they read online. According to Ofcom (2016) "Critical understanding is a way of describing the skills and knowledge children need to understand, question and manage their media environment…. (it)… covers the ability to make judgements about where information comes from and whether it is likely to be true. It also includes an awareness and understanding of advertising."
The most recent annual Ofcom report on children's media use (Children and parents: Media Use and Attitudes report 2016 which can be accessed here) shows that 27% of children and young people age 8-15 believe that if something appears on Google then it must be true.  A similar figure exists for news apps and homework sites, but around 1 in 10 believe that all information on the internet is true. Some children find it difficult to tell the difference between a reliable site for homework, research or news, and a blog post which may be hurtful, biased or there to make money.  Between 63% (12-15s) and 76% (8-11s) also found it difficult to recognise advertising on search engines, even when the Ad symbol appeared.
The findings in the UK are similar to those in the US, where a study by Stanford University showed that 82% of middle school students couldn't identity fake news or adverts online. An interesting article about the study can be found here.
Children and young people are more likely than adults to get all their 'news' from  social media in their Facebook, twitter and Snapchat feeds, as well as using YouTube for information and advice – which is the most popular online destination for content for all children (73% for 8-11s and 87% for 12-15s). If we couple this with children spending increasing amounts on time online (weekly average for 5-15s is now just over 15 hours), on multiple self-owned devices, often in their bedrooms – we need to have conversations about critical thinking and the impact of fake news.
So what can we do as parents and carers?

In addition to the online safety advice with regards to internet use and supervision, we need to have conversations with children to encourage them to be curious and to question and challenge what they may read online.
We may even need to give them explicit permission to question and challenge.  After all, children are brought up to see adults as knowledgeable and having the power in their lives as 'big people'. It's ok to say 'I don't know' and 'let's find out together' when searching for something online.  We can model critical thinking if we are unsure and encourage debate.  If we encourage children to express their views and have an opinion about their offline lives, we can support them to apply these skills to their online world.
There are some good suggestions for older children in this lesson plan from the News Literacy Project which can be accessed here.
Fake News could be a growing problem or media hype for 2017, but if we can "Be the Change: Unite for a better Internet" on Safer Internet Day and beyond, we can start to address these issues for our children and young people.
Lynn Findlay