Our e-safety expert, Lynn Findlay, has written her blog for July:
This month we feature the launch of the CEOP/Think U Know Campaign 'The World Changes. Children Don't', a review of the popular app Yik Yak and our featured article is the NSPCC Sexting Advice for Parents. This month's featured organisation is the award winning Professionals Online Safety Helpline and the book review is Cybertrauma by Catherine Knibbs.
THE LAUNCH OF THE FCC BOOK GROUP: 'Learning About Fostering Through Popular Non-fiction'
This month we are proud to announce the launch of our fostering book group.  The theme of the group is 'Learning About Fostering Through Popular Non-Fiction' and many of us at FCC enjoy reading books written by foster carers as well as memoirs of those who have been through the care system to inform our fostering practice.  We will come together through a shared enjoyment of reading to document this learning and reflective practice through a virtual forum which can then be shared.  This is a unique style of sharing our learning and we hope many of you can join us.  We will share our learning as well on twitter through #FCCbookgroup.  The first book we are reading and reviewing is Skin Deep by Casey Watson.
'The World Changes. Children Don't'
Online safety campaign from CEOP/ThinkUKnow.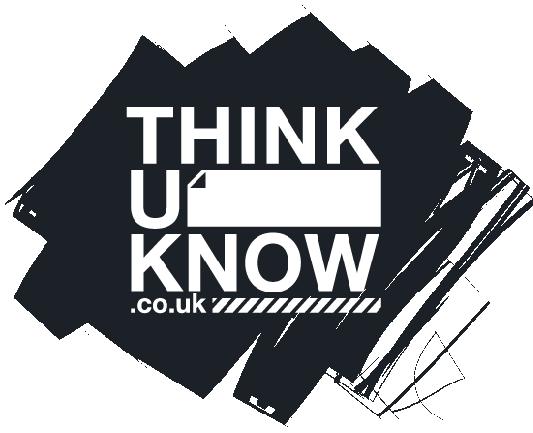 Talking to children about growing up and relationships has always been challenging and a worry for parents and carers.  But young people are now exploring their identity and are forming relationships online and offline, which can be a minefield for parents to understand – as well as opening young people up to risks such as bullying, pornography and images shared out of their control.
This month CEOP/ThinkUknow launched a new public awareness campaign to get parents and carers thinking and talking about sex, relationships and online safety with their children.  The campaign starts with a short film based on a modern day version of Romeo and Juliet and looks at how this relationship may have developed online today.
The video can be found here https://www.thinkuknow.co.uk/parents/Romeo_and_Juliet/ and the ThinkUknow website is full of resources and information https://www.thinkuknow.co.uk/parents/
You can support and follow the campaign on social media by liking CEOP on Facebook at ClickCEOP or follow on Twitter @CEOPUK.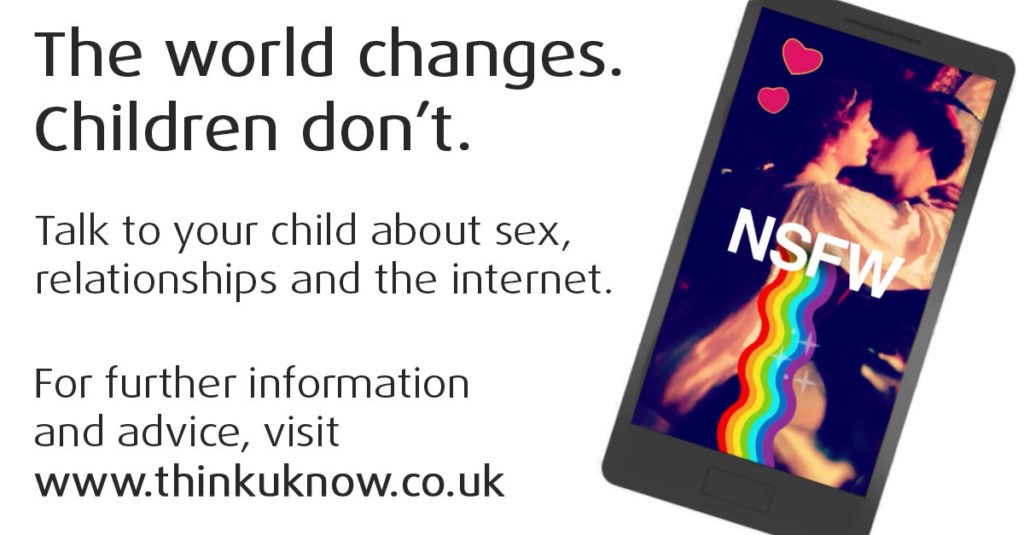 (The acronym NFSW stands for Not Suitable For Work, and is used to refer to an image or webpage that contains images that wouldn't be suitable for workplace viewing, such as those featuring nudity or pornography)
Yik Yak App – 'Follow the herd'
Yik Yak is an increasingly popular social media app with young people identified by its distinct 'Yak' logo. Developed in 2013 in the US it has spread and is popular in schools and colleges.  It is an anonymous, location based app, where you receive a live feed of what people are saying, or 'Yakking', within a 1.5 mile radius of your location.  As it's anonymous there is no registration process and once downloaded you can read the 'Yaks' and start posting new ones.  Posts can be voted up or down to determine what's 'hot'.
As well as reading and commenting on local posts you can 'follow a herd' and 'peek' into the other geographical areas.  The minimum age for Yik Yak is 17, but as it's anonymous no checks are made when downloading.  As with all anonymous apps there are concerns about young people viewing inappropriate content and some schools and colleges have blocked access.
Reviews and articles about Yik Yak online range from criticism for encouraging cyberbullying, praise for allowing students to openly discuss issues within university forums such as sexual and mental health – to debates that it is simply pointless.
I downloaded Yik Yak to have a go and see what is being posted in my area.  Right now we have advice on running and a debate about caterpillars (plus lots of other stuff I couldn't share on my public newsletter!).
(Screenshots from YikYak App taken on 05/07/16)
What is important for parents and carers is to be aware of the app, what it looks like and what it is used for – so if young people are using Yik Yak we can have open and informed conversations.

Featured Article: NSPCC sexting advice for parents
How to talk to your child about the risks of sexting and what you can do to protect them.
https://www.nspcc.org.uk/preventing-abuse/keeping-children-safe/sexting/
The NSPCC defines sexting as 'the exchange of self-generated sexually explicit images, through mobile picture messages or webcams over the internet' – and it is important for parents and carers to have informed balanced advice about the risks of sexting and how to talk to young people.  This web article from the NSPCC is an easy to reading comprehensive guide, and includes links to news reports and research, and guidance from other agencies such as CEOP's 'Exposed' video series.
I recommend taking 10 minutes to watch the Channel 4 news report via the below. Listening to young people talk about their experiences, views and developing sexual relationships is informative for parents and carers – "sending images of body parts is….normal" (teen girl).
http://www.channel4.com/news/generation-sex-explicit-pics-the-norm-for-teens
Featured Organisation: The Professionals Online Safety Helpline (POSH)

This month's featured organisation is one of the Digital Safety Award winners we featured last month.  The Professionals Online Safety Helpline (POSH) was joint winner in the category 'Best Education Product or Service'.
POSH, a part of the UK Safer Internet Centre, is a dedicated helpline for all professionals who work with children and young people focusing on all aspects of e-safety.  It provides support on all aspects of online issues a young person you are working with may be facing such as cyberbullying, sexting, safeguarding online – as well as support for professionals themselves, with issues such as professional identity and online reputation.
The helpline is an exceptional resource and I have contacted the helpline in the past about a young person at risk online. I received a supportive phone call which was followed up with an email of useful links. Being able to discuss issues in confidence and work through our own concerns about a young person, and how they feel about the situation, is invaluable.
The helpline is open Monday – Friday, 10am-4pm on 0844 381 4772 – or email at any time helpline@saferinternet.org.uk
Further information can be found here, including a YouTube video of professionals sharing some of their experiences. http://www.saferinternet.org.uk/about/helpline
Book Review: Cybertrauma: The Darker Side of the Internet for Children and Young People by Catherine Knibbs(2016 – Blurb Books)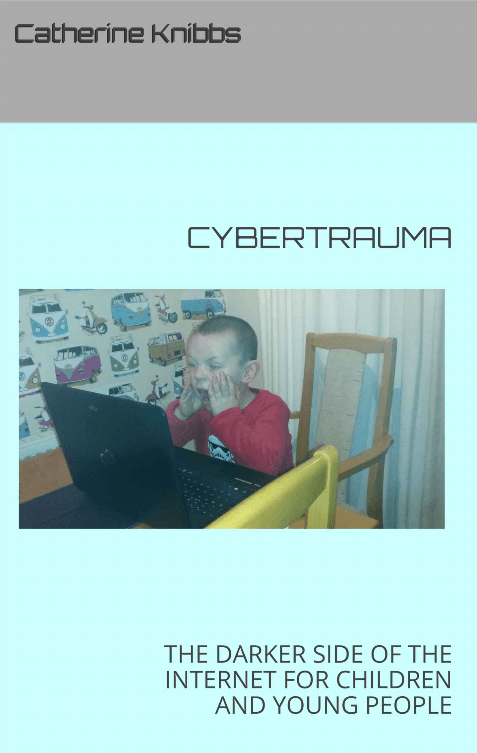 "This book makes you think about your own (traumatic) experiences and make links with the online world today"
Catherine coined the term 'cybertrauma' to reflect a child or adult's experience of traumas that are directly related to interactions (self-directed or imposed) in and out of cyber space.
This book is in two sections.  The first section looks at the 'darker side of cyber space' and each of the short chapters covers a very relevant issue affecting adults and young people online today.  These include gaming addiction, trolling, stalking, graphic content, grooming, radicalisation, pro-self harm sites and more.  There is an overview of how these issues may develop into trauma and the message for parents and carers is to be aware of what may be happening to your child online, and open up discussions about online safety.
The second section outlines attachment theory, attunement and resilience – and debates how cyber space may be affecting attachment in babies and toddlers.  Examples of this would be the increased use of 'electronic babysitting' and the re-wiring of the developing brain in young people through the playing of video games designed for adults.
This book makes you think about your own experiences and makes links with the online world today.  For example, the first time you watched a particular horror film or saw an image you found upsetting.  Being able to recall these times from decades earlier is an example of a trauma memory – so imagine how these are inescapable online for our young people today.  Recent horrific images currently circulating around Facebook are re-entering my mind as I write this review.  This makes us think about the resilience and support our children and young people need from us as adults to manage their lives online and how we can guide them.  This book is an excellent starting point to get to grips with these issues which can then be explored in more detail.
Cybertrauma can be purchased via Catherine's website http://www.catherineknibbs.co.uk/
There are links to ordering a hard copy and downloading via Amazon on to a kindle.