This month we explore the bewildering array of online age ratings for games, music videos and apps within the context of child development and digital parenting.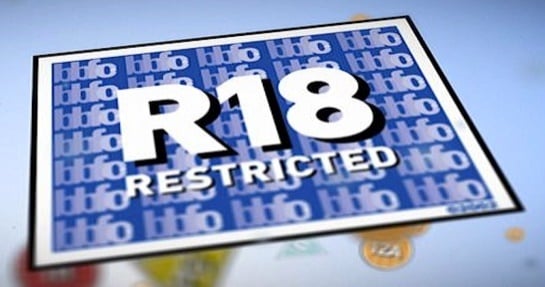 The changing world of age ratings, restrictions and risk
Age ratings have come a long way since the early U and A cinema ratings began in 1913. The iconic X-rating was introduced in 1951 for those over the age of 16, and was increased to 18 in 1970. The modern day system of U, PG, 15 and 18 coloured circles was as recent as 1982, with 12 only introduced into cinemas in 1989 and on video in 1994. Back then to watch something we needed to either a) look older than our years or b) persuade someone older to go and buy it on video.
Fast forward 20 years into a rapidly developing online world where we have age rated online music videos (largely via YouTube), movies (e.g. Netflix and TV programmes via Catch up TV/on demand) video games (X-box/PS) and smartphone apps (via Apple or Google play), as well as age-restricted websites.  All of which can theoretically be accessed via a variety of devices by anyone of any age.
We still have the cinema and shop-bought DVDs, where a young person today needs to sometimes prove they are over 25 to get into a 12 rated film or make a physical purchase!  And not forgetting the watershed – does anyone still watch TV when it's being broadcast?
This leads to a clash between 'how old you are (or appear)' with the more important questions of 'is this film/video/game SAFE and SUITABLE for the young person or child?' and 'how does the age-rating help us make this decision?'
A (brief) guide to DVD & cinema ratings, digital age ratings, video games and Apps
Cinema and DVD – Modern day ratings are set by the British Board of Film Classification (BBFC) and have been in force since 2003. These are U, PG, 12A (cinema), 12 (video/DVD) 15 and 18.
This pdf document from the BBFC website explains what the age ratings mean (see P17, 18, 21, 22 and 25). http://www.bbfc.co.uk/sites/default/files/attachments/BBFC%20Classification%20Guidelines%202014.pdf
For example, a PG film 'should not disturb a child over the age of 8' and a child under the age of 12 can view a 12A film in a cinema with an adult over the age of 18. It is the accompanying adult's responsibility to check the film is suitable in advance. Do we always check a film is suitable first?  And where does the magic age of 12 come from?
The children's version of the BBFC website, CBBFC is also worth a look http://www.cbbfc.co.uk/
Digital age ratings (on demand movies) – These are also provided by the BBFC in collaboration between the leading online providers to 'provide trusted age ratings for video content available for download and streaming online. Some of these platforms also provide parental controls allowing parents to make available to their children films with an appropriate age rating for them.'
These include Amazon, EE film store and Netflix and a full list is on the BBFC website here: http://www.bbfc.co.uk/what-classification/digital-age-ratings
Digital age ratings (online music videos) – These are not yet rated by law but Vevo and YouTube are working with the BBFC to age rate music videos that are unsuitable for under 12s. These videos are rated 12, 15 or 18, however only apply to videos produced in the UK by Sony, Warner and Universal music. It is worth searching on YouTube as an age rating only appears if the video is classed as 12+ (look for a small number or the heading partner rating in the information box).
Here's an example of what to look for – using Kasabian's 'Stevie' video (rated as 12 due to images of a young boy being used in laboratory tests).  In contrast, the very explicit 'Wrecking Ball' by Miley Cyrus has no restriction as it's a US made video.  It is important to remember that it is maker of the video who decides the rating NOT YouTube or any other broadcaster.


(This an image of the PEGI ratings and descriptor icons taken from their website)
However, most US and Canadian games use a different system called the ESRB ratings system (Entertainment Software Ratings Board). These have ratings categories of  C (Early Childhood), E (everyone),  E10+ (everyone over 10),  Teen 13+,  17+ Mature and 18+ Adult only, with 30 content descriptors. There website is here http://www.esrb.org/
Smartphone apps – Most smartphones apps (applications) are downloaded via the App store (Apple/iPhone) or Google Play (Android).  The app store has its own rating system of 4+, 9+, 12+ and 17+ whereas Google uses the PEGI system.
To help make sense of these rating let's take the example of the popular children's game MINECRAFT. The age rating is different depending on where you download or buy the game.
Google play –  PEGI rating of 7
Apple  – App store rating of  9+
Xbox360/ONE  – UK – PEGI 7
Xbox360/ONE – USA – ESRB rating of Everyone 10+
Minecraft online (via a mojang account which has a COPPA restriction) 13+
The Watershed – If anyone is still watching TV, this is 21:00 in the UK for programmes (and adverts) 'not suitable for children to be shown before 9pm'-  with adult (18+) themed programmes being shown after 22:00. This however varies in different countries with a great cultural variation in timings and content. As with the music videos, it is the programme producers that decide the rating. Ofcom don't watch programmes first before airing, but there is a complaint form on their website.
So, who decides the age limit?
The online world opens up a bewildering array of age ratings than we have not seen before, and despite the global online world, these differ across different countries of origin.  We know that children develop at different ages and stages, but there are variations within this. For example,  a child may be comfortable with sexual content but struggle with violence. A child may differ from their chronological age due to disability or childhood trauma, adversity or neglect.
Modern society largely focuses on chronological age to decide and guide a child's physical life, from legal attendance at school to getting married and driving a car. The online world is catching up, but  sometimes with traumatic consequences for children who have accidently accessed/watched inappropriate content, and whose parents/carers are unintentionally letting them view and experience an older online world – how many children (under 18s) do you know who have Grand Theft Auto 5?
To manage the online world safely children need to develop the ability to distinguish fact from fiction and fantasy from reality, which happens at different ages. Parents and carers need to be mindful of their child's individual abilities and feelings, to process what they see and hear – as well as an understanding of how early traumatic experiences may be triggered by events online.  Most importantly, parents and carers should be available to talk and answer questions.
So, let's not rely on an arbitrary age rating to decide if something is suitable.  Make an informed parental decision (a digital parenting decision), based not just on chronological age, but on a child's developmental age, personality, coping skills and earlier experiences.
Thank you for reading my October blog
Lynn Findlay