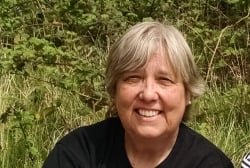 We say a fond farewell to our Director of Childcare, Anne Bard, who retired last Friday.
Anne started at The Foster Care Co-operative 13 years ago – and in that time her passion, care and commitment to her role inspired both her team and foster carers alike.
Anne would often attend and participate in activity days around the country, set up for FCC carers and their children.  Her willingness to get involved in all aspects of the agency was always admired by all.
Her gentle good humour was something that the staff at FCC Head Office in Malvern really appreciated.  Nothing ever fazed her – her extensive knowledge of the fostering sector fully equipped her to deal with any challenge in a calm and measured manner.
She started her career as a generic social worker, having gained a Certificate of Qualification in Social Work and a BSc (Hons) in sociology in 1977.  She then went on to manage a Children and Families Team at a local authority, as well as a spell as an Independent Reviewing Officer.  She achieved an MBA in 2004, prior to joining The Foster Care Co-operative.
She will be missed greatly, and we wish her all the very best!