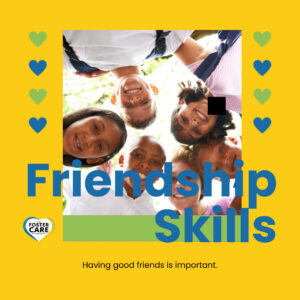 As a foster parent you play an important role in supporting children you are fostering to learn about social interactions.
Get connected and help grow friendship skills!
Here are five ways you can support children in your care to make healthy, rewarding and meaningful connections and build skills that will benefit them throughout life.
1. Work together to grow their friendship skills.
Talk about what makes a good friend and then practice some key friendship skills such as listening and compromising.  Find examples from favourite TV shows or books  and discuss how everyone behaves.  The aim is to help your child to feel less worried about being a friend or how friends are behaving.  Where possible you should encourage a broad range of friends from outside school activities, such as team mates or being part of scouts or brownies.
2. Help them to gain confidence.
It can be hard to make friends if you are shy.  Get practicing. What are the ways your child find it easiest to commmunicate?  What are the environments that your child feels most comfortable in.  Perhaps one-to-one play dates or getting together somewhere fun that your child enjoys, will help. Practicing connecting with you and others will give them more confidence.  
3. Model positive and healthy relationships.
Children thrive emotionally when they are involved in warm and caring relationships.  And when they can see happy healthy relationships between parents and significant adults, such as foster carers and social workers.
Help your child.  Be a role model. Talk about what an unhealthy relationship or negative friendship looks like.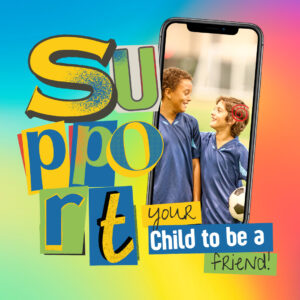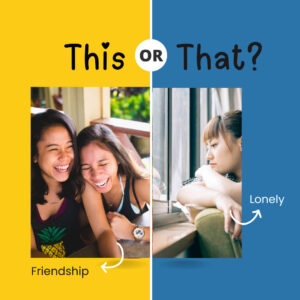 4. Reassure them that it's natural for friends to fall out sometimes.
Friendships are different depending on your age and stage of life.  As children navigate friendships at school, there can be difficulties.  It's very likely they will experience a lot of changes in their friendship groups and find things quite stressful at times.
Help them to understand that being friends doesn't always mean agreeing or getting along with someone all the time.  
5. TALK THE TALK!
Everyone can find it difficult to know what to say when talking with other people.  Help your child to find ways to start a conversation, to introduce themselves or to invite someone to do something with them.  Asking questions is a great way to start to make connections.
Want to play football at break time?
Can I sit next to you in class?
Do you want to play a game?


There are more ideas and resources to help parents and foster carers available from children's mental health charity Place2Be.