This month I am writing about the viral #MeToo campaign on social media and asking us to be aware of the impact of this on our children and young people.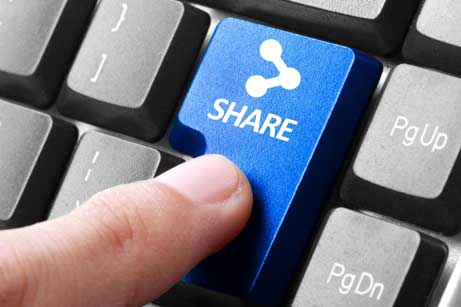 For the past month there has been a viral movement on social media with the hashtag #MeToo. Whereby millions of women (and men too) have used Twitter, Facebook and Instagram to share and disclose their experiences of sexual abuse and harassment.
The campaign, initially started by activist Tanara Burke, developed in response to the increasing reported allegations against Harvey Weinstein following media coverage of his alleged offences in October 2017. It gained momentum after actress Alyssa Milano asked victims to share, on Twitter, their experiences using the hashtag #MeToo in a show of solidarity.
The campaign allows survivors to share their experiences with others and offers collective support to encourage others to speak out and empathise with other's stories.
Coverage on the campaign quickly moved from social media forums to mass media news and features with 'celebrity' endorsed reporting making prime time news.  TV news channels have given extensive coverage to the allegations made against Parliament, there have been debates on talk shows such as This Morning and Jo Brand's rebuke to the panel on HIGNFY last week received widespread acclaim.
Recent debates have controversially asked the question whether this has gone too far?
But #MeToo has moved beyond reporting workplace sexual harassment to enable people (men and women) to make disclosures of childhood abuse in a different way; online and publically.
Whatever your views about the campaign this is widespread public information; on social media, TV news channels and in the press. Our children and young people are reading and absorbing this information and parents and carers need to be prepared to answer any questions and offer a safe, supportive space to help them make sense of this information.
It may involve talking about issues that are uncomfortable for us – and raise memories about, what we may have thought were, hidden or supressed experiences?
We need to ask ourselves the questions; how much do we share with our young people? And how does what we share and explain reflect our personal values?
For some children, reading the #MeToo campaign tweets or Instagram posts may encourage and enable them to share information. This could be the opening and opportunity that makes them feel safe. It could be a sense of 'safety in numbers' or joining a collective movement, or even because a famous celebrity has paved a safe path to follow?
This blog is to raise awareness of how the media may impact on our children and young people. We need to be aware that a public campaign on sexual harassment and abuse may be a trigger for a disclosure, and that this may be made privately or publicly. We then need to think about how we manage this information and support a child.
Social media is changing how we share and feel safe to report information, and this applies to our children and young people as well.