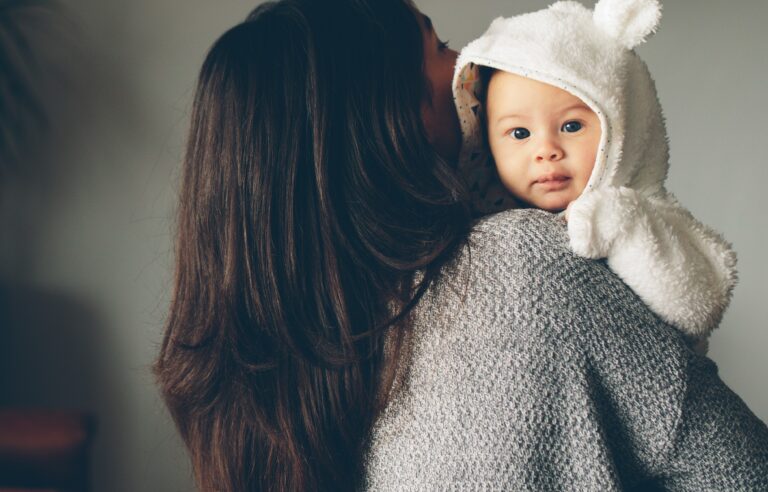 Did you know that as foster carer, you can foster both a parent and their children?  It's called PACT (Parents And Children Together), and there is a great need for PACT trained foster carers.  Jane, one of FCC's Supervising Social Workers and PACT trainer, explains why.
As a Supervising Social Worker for FCC I have supported many foster carers providing a variety of placements.
Recently, we have provided an increased number of Parent and Child placements. This is where a parent is placed alongside their child in the foster home. This can be one or two parents and a baby or a child. We have also had a mother and two children placed with us. This type of fostering is very different to the usual placement of a child or young person in the family home but is as equally rewarding.
Often these placements have been requested by the court where there have been concerns about the mother's ability to parent and are usually requested for a 12 week assessment period, but due to circumstances this can vary.
Issues that we have dealt with include concerns around a parent's previous drug or alcohol use, learning disabilities or inappropriate partners. Maybe the parent has previously had a child removed from their care. Having a parent live in the foster home gives them a chance to learn new skills and build their confidence to enable them to parent their child adequately.
Carers assist them with learning routines with regards to feeding, laundry, play and sleep times etc. Parents are involved in all aspects of family life with the carers acting as appropriate role models. Parents have been supported to attend local baby groups, visit the clinic and doctors etc. They have taken part in family activities to include meals out, cinema and barbeques. The carers need good observation and recording skills. They need good communication skills as they will need to build a relationship with the parent but also remain clear that they have to report back to the Social Worker on a regular basis.
We have seen children return with their parents to live in the community successfully with some keeping in contact with their carers afterwards. Sometimes this is not possible and the child's needs have to remain the most important throughout. If the plan is for the child to live elsewhere the foster carers have an important role in supporting them to transition to a new family. Myself and an experienced PACT carer provide training and support specific to this role. PACT carers will have regular Social Work visits and 24 hour phone support. They will also have peer support from other PACT carers. It can be hard work but also very rewarding knowing that you have been part of a team making the best decision for a child.
One of our most experienced PACT carers said: "The thing I enjoy about PACT placements is that I'm not the babysitter. It's my job to encourage the parent to be a good mum or dad and it's rewarding watching them learn new skills."
If you feel that you could become a PACT foster carer, or if you have an interest in fostering generally, you can make an initial enquire here.