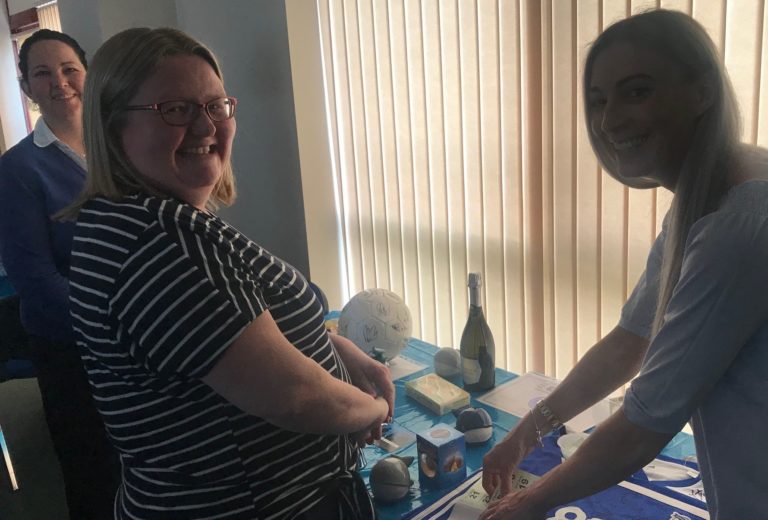 My son's school recently promoted a competition in which each class took part in – using recyclable materials to create a piece of art based around the theme of 'marine life'. They gave us some images of the previous winners which were beautiful but at the same time conveyed a strong message about the effect of rubbish in our oceans.
As an ethical company, I thought that it would be a great idea if The Foster Care Co-operative (FCC) could get involved and help to raise money for this cause. This is what led me to discover TMCS. The Marine Conservation Society is the UK's leading charity for the protection of our seas, shores and wildlife. For over thirty years MCS has been the voice for the sea for all the fascinating creatures that live beneath the waves, for our breath-taking coastal environment, for all those who make a sustainable living from the sea and for everyone who simply enjoys visiting the beach and our glorious coastline.
TMCS encourages people to raise money by organising fun events which is what we set out to do. Everyone at FCC collected their recycling together which we used for the arts & crafts. We thought about all the fun activities which would also follow the blue/marine theme such as face paints, glitter tattoos, nail painting, colouring and guess the number of sweets in a jar (149 counted personally by myself!). We had the film Finding Dory on for anyone who just wanted to sit back and relax and the PlayStation game 'Surf's Up' if you wanted a challenge!
The most exciting part of the day was definitely the raffle and the prizes on offer… Birmingham City Football Club had kindly donated a signed football by the players AND a signed shirt! We also gave away a family ticket to The Sea Life Centre and lots of other blue goodies.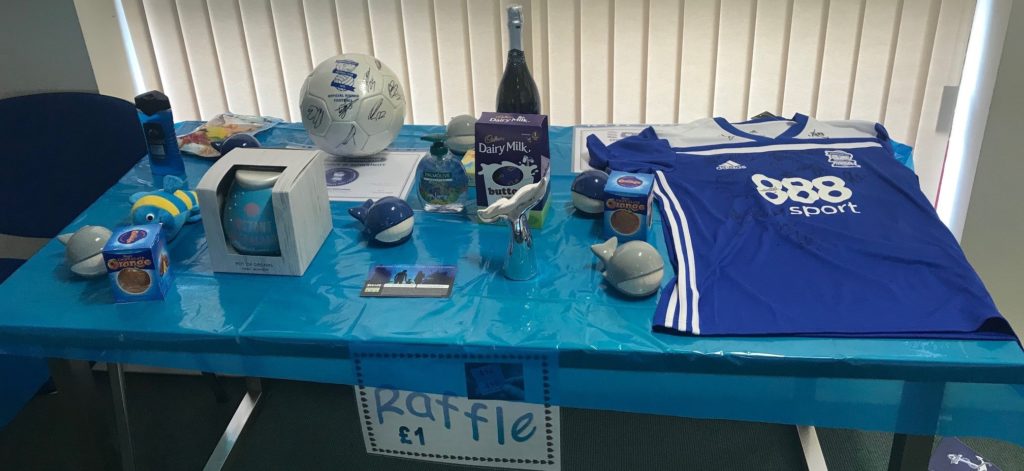 Finally, we gave out prizes for the best fancy dress which was won by our amazing sharks (see photo below)! They had gone to the effort of also creating a fishing net with rubbish tangled up inside which was a fantastic reminder about why we were all there in the first place.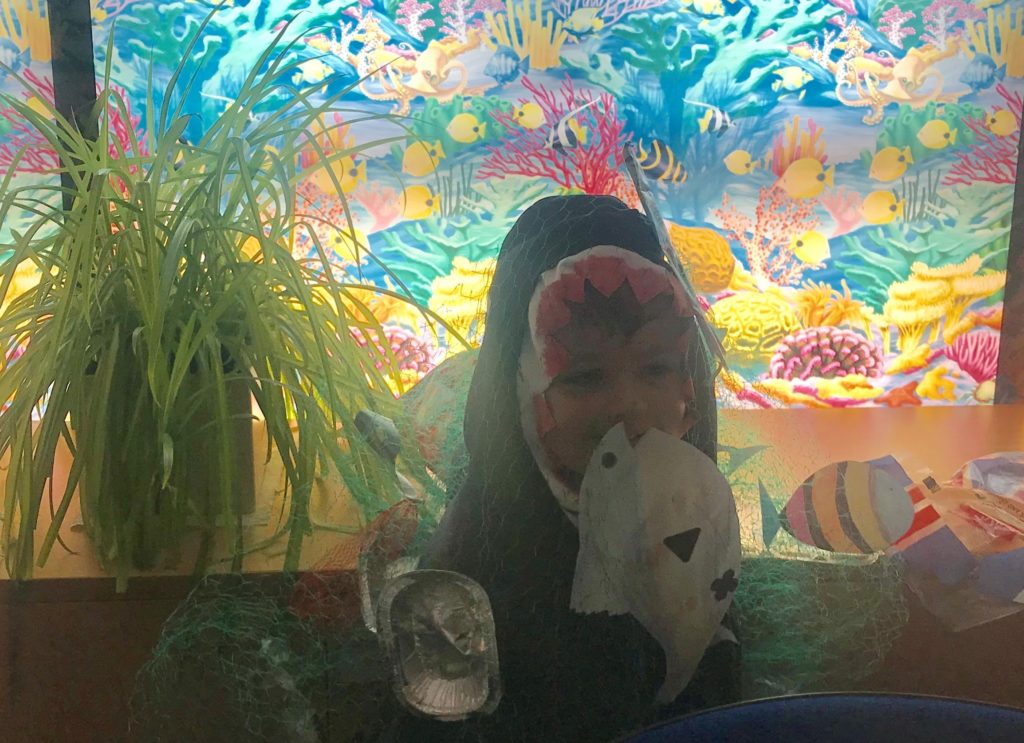 Overall we were really pleased with the amount we raised on the day. The children enjoyed themselves greatly and hopefully were more informed about the impact of humans' actions on marine life.
We hope to organise something similar next year that more carers and their children can take part in. Thank you to everyone who helped to make this year's Big Blue Day a success by either helping to organise activities or by attending and donating!
Roxanne (FCC Education Advisor)