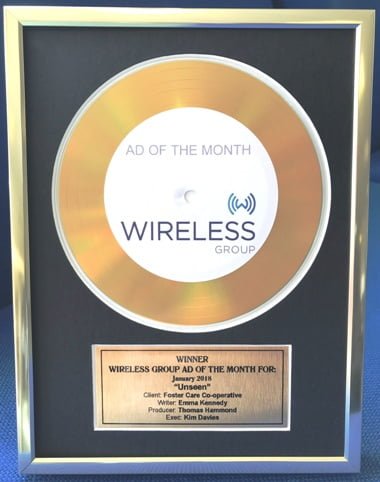 FCC has won Wireless Group's radio ad of the month, for their commercial entitled 'Unseen'!
The challenge with any advertisement that promotes a not-for-profit organisation is to try and communicate the ethos and ethical approach of a company, without sounding or appearing too 'corporate' – all in 20-30 seconds!  A tall order.
The 'Unseen' commercial features three different actor voices, that chart the emotional journey of a fostered young person all the way to adulthood.  The message being that with the support of foster carers, children's lives can be turned around.
You can listen to the ad below.
FCC would like to thank the creative team at Wireless Group and WireFM – who clearly 'think outside the box' when it comes to promoting a not-for-profit organisation.