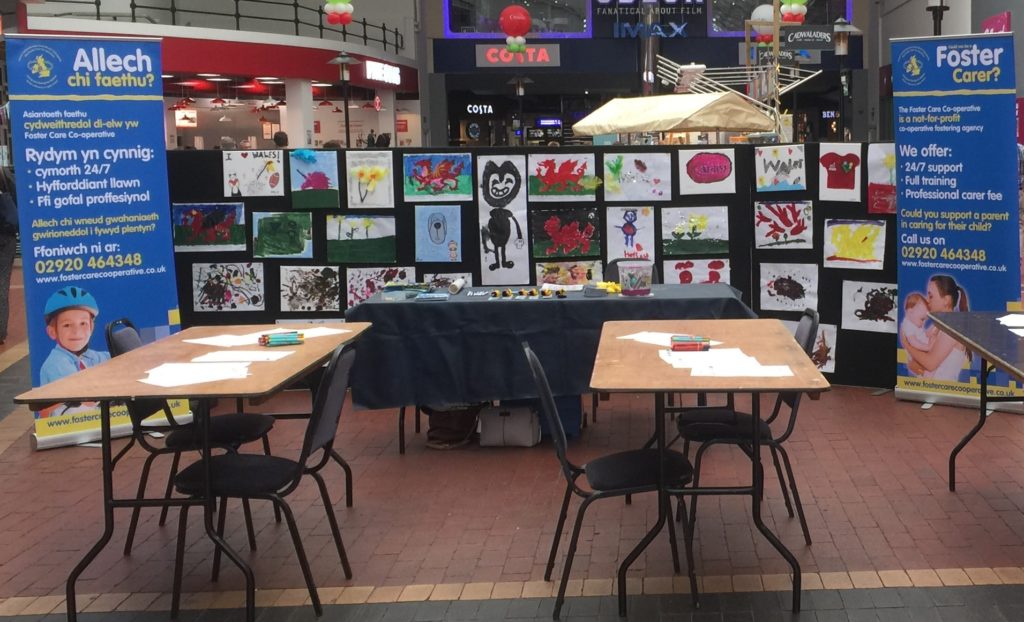 Each year, The Foster Care Co-operative holds an event that aims to showcase the creative talents of looked after children placed with their foster carers.
Earlier this year, the children and their carers were invited into The Foster Care Co-operative's Cardiff office  to have some fun sloshing around paint and sparkles to create their own version of the Welsh Flag, with the theme 'what Wales means to me'.
Some coloured in a print of The Red Dragon (Y Ddraig Goch) – while others created their own vision of Wales from scratch.
On 8th August, the finished pieces of art were displayed at The Red Dragon Centre in Cardiff.  This was to tie in with Eisteddfod week, which runs from 3rd-11th August.  An 'eisteddfod' is a Welsh festival of literature, music and performance – and is being held in Cardiff for the first time in 10 years!
A big thank you to all the children who participated – your art looks absolutely fantastic.  Thanks also to our fantastic staff for organising the exhibition!