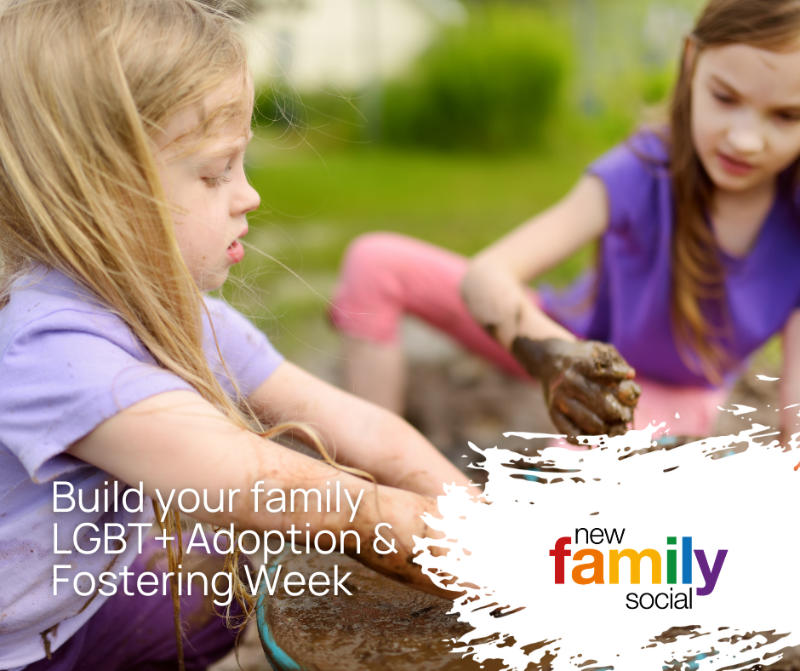 It's LGBT+ Adoption & Fostering Week from 1st-7th March, and The Foster Care Co-operative is proud to be supporting this event.
Organised by New Family Social, a UK charity operated by LGBT+ adopters and foster carers, the week aims to encourage more LGBT+ adopters and foster carers to really make a difference to children's lives.
The theme this year is Build Your Family, which helps LGBT+ people view the adoption and fostering assessment process in easy stages.
Tor Docherty, New Family Social Chief Executive, said: "Record numbers of LGBT+ people now adopt or foster. The urgent need for more to do so hasn't disappeared in the pandemic. The assessment process can still take place, despite lockdown and restrictions. If you're LGBT+ it's as good a time as any to find out how you can build your family through adoption or fostering."
Since the campaign started in 2012, the number of same-sex couples adopting reached 1 in 6 in England in 2020, a record in both its proportion and total figure. In the same period 10 per cent of adopters in Northern Ireland were same-sex couples.
As a member of New Family Social, The Foster Care Co-operative has always welcomed fostering applications from people of all sexualities. Additionally, some of their foster carers have become New Family Social members, providing them with the resources to help them care for any child or young person identifying as LGBT+.
If you're interested in becoming a foster carer, why not make a no-obligation enquiry here.