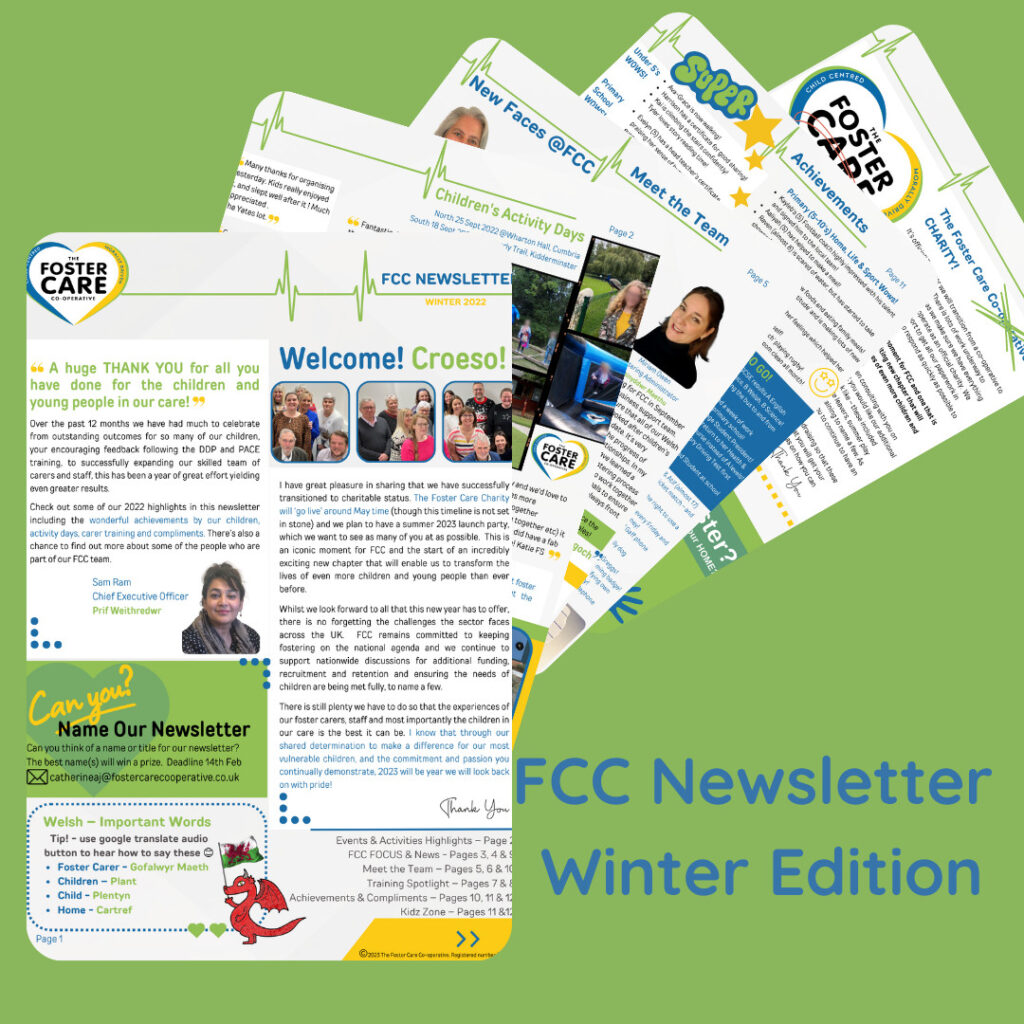 Our new #notforprofitfostering newsletter
Catch up on what's been happening at the Foster Care Co-operative (FCC) over the past 6 months.  Meet new team members, see what our looked after children have achieved, find out what's happening on our journey to become a charity.
If you have news that you would like to see featured in our newsletter, please drop us a line any time. 
All feedback is very welcome!  Thank you