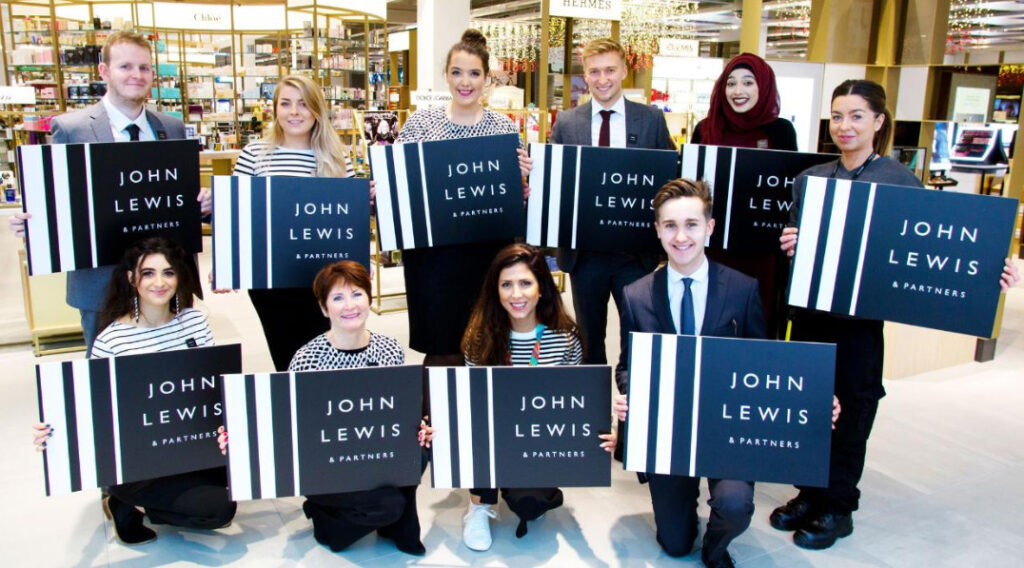 The John Lewis Partnership has created an employment programme to help give more job opportunities to young people who are care experienced. This is great news for those supporting teenagers who are transitioning.
Find out more here.
The Building Happier Futures programme, which was tested out in Birmingham, Manchester, London and Essex in John Lewis and Waitrose stores, is designed to support young people from care backgrounds.
The John Lewis team says "… 'Building Happier Futures' employment programme, will see us employing more care experienced people in more parts of the country." "In time we would like to launch dedicated apprenticeships for care leavers and offer financial support for young people who have been in care to pursue further education."
An Advisory Group of experts, many of whom are themselves care experienced, is helping to ensure that the Building Happier Futures programme addresses the real needs of the community.
Sharon White, John Lewis Partnership Chairman has made the following commitment:
"Thousands of young people with potential are being overlooked in the national conversation and that urgently needs to change."
"We want, over time, to become the employer of choice for young people leaving the care system. We know they make fantastic Partners (employees) and we can in turn provide the opportunity for meaningful work and the chance to progress."
"We would love to join forces with other businesses wishing to recruit so we can help more young people."
Further information available via these links
John Lewis Building Happier Futures
Action for Children – Building Happier Futures Partner
Please contact John Lewis or Waitrose stores for more information about opportunities for care experienced young people near you.