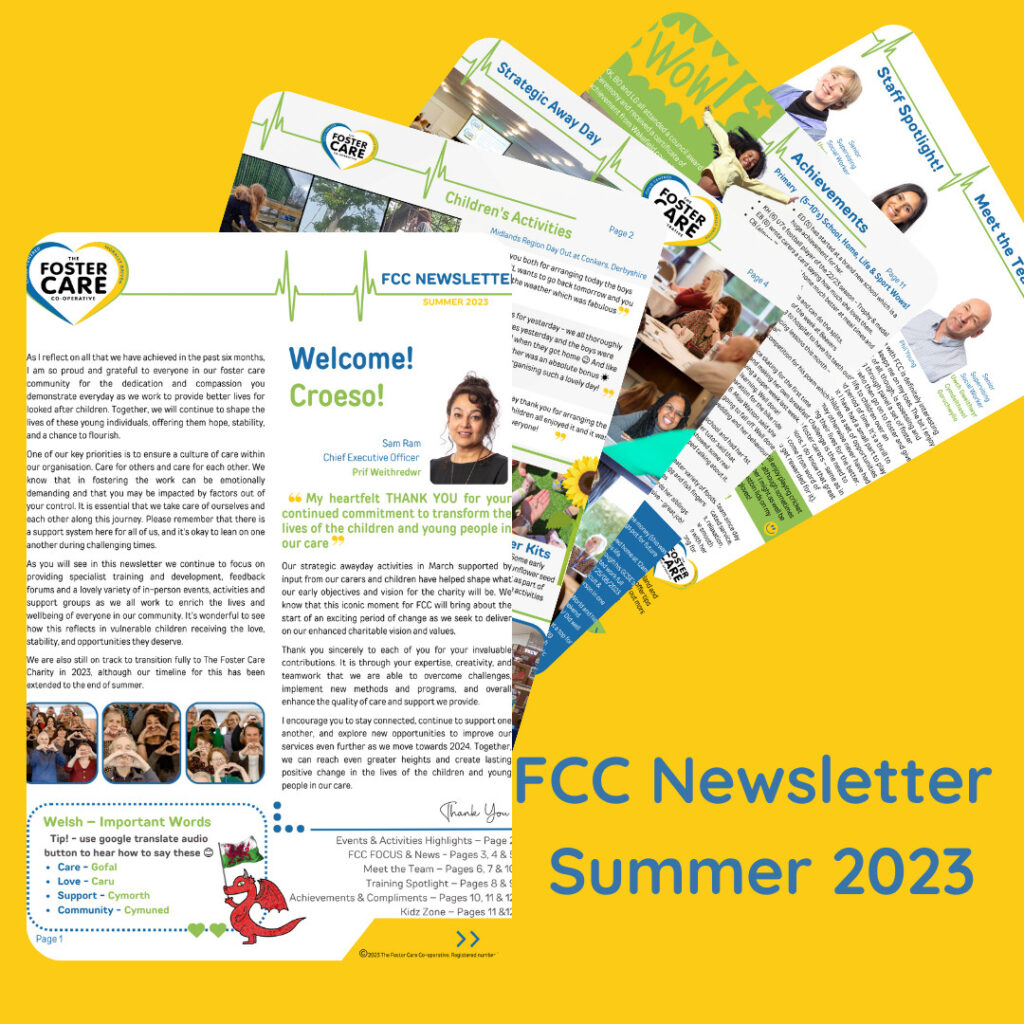 Our latest #notforprofitfostering newsletter
Catch up on what's been happening here at the Foster Care Co-operative during the first 6 months of 2023.  Find out about the #notforprofitfostering recruitment activities that our SSWs and Carers have been doing and get an update on all the great things our looked after children have achieved.
You'll also get lots of information about training and our specialist trainers who help support our commitment to DDP PACE Therapeutic Parenting skills, as well as look back at our strategic planning activities in March & April.  We're really pleased to introduce a special feature about UASC placements from a carer's perspective in this edition.
If you have news that you would like to see or views you want to share, please drop us a line and let us know. It will be great to see what we can feature in future newsletters.
Your feedback is very welcome!  Thank you!